You must allow cookies and JavaScript for a proper shopping experience.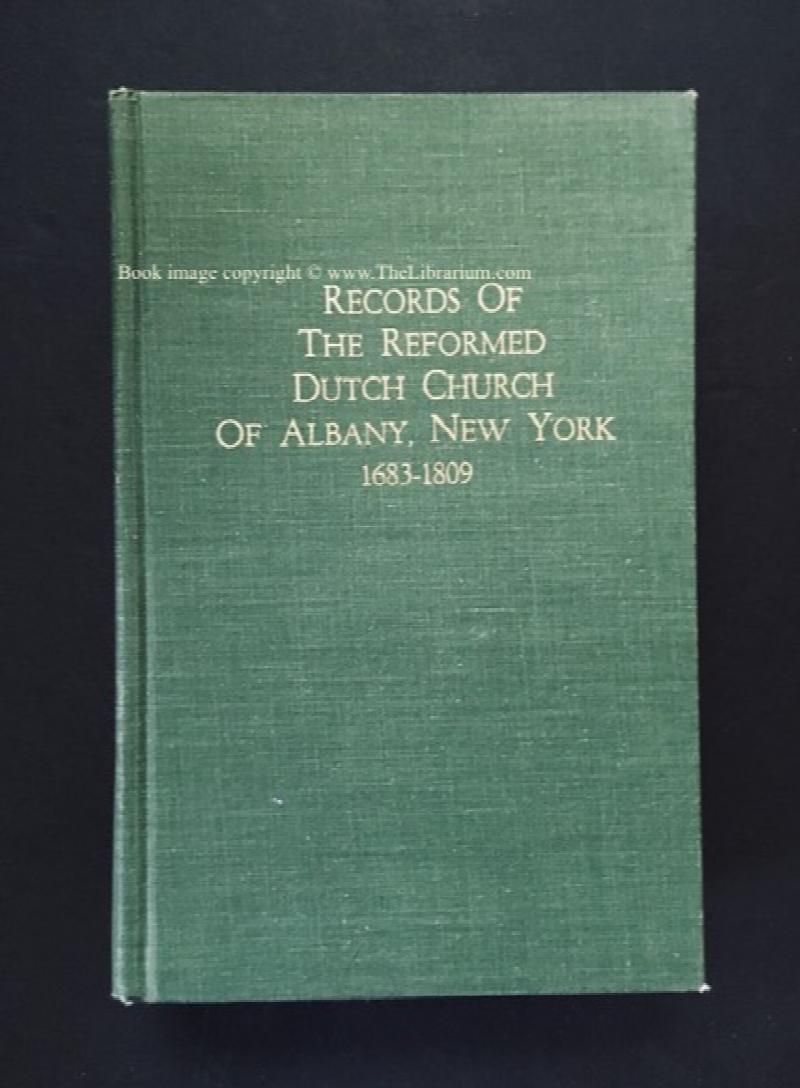 Price: $70.00
Publisher: Genealogical Publishing Co., Inc. : 1978
Seller ID: CL005562
ISBN-13: 9780806308081
Binding: Hardcover
Condition: Very Good Minus
---
(VG-), Genealogical Publishing Co. Inc., Baltimore MD, 1978, approx. 922 pages - book is not continuously paginated (made up of eight parts: 106 pages, 139 pages, 174 pages, 120 pages, 71 pages, 98 pages, 100 pages, and 114 pages), publisher's note, preface by Carl A. Willsey, introduction by Louis Duermyer, lists of abbreviations, indices (each part has its own index), illustrated with b&w "chapter-heads" at the start of each section plus a line drawing prior to Part 7's index, 5-5/8 in. x 8-3/4 in., hardcover, green cloth with gilt titles, corners mildly bumped and rubbed, very slight shelf...
View More...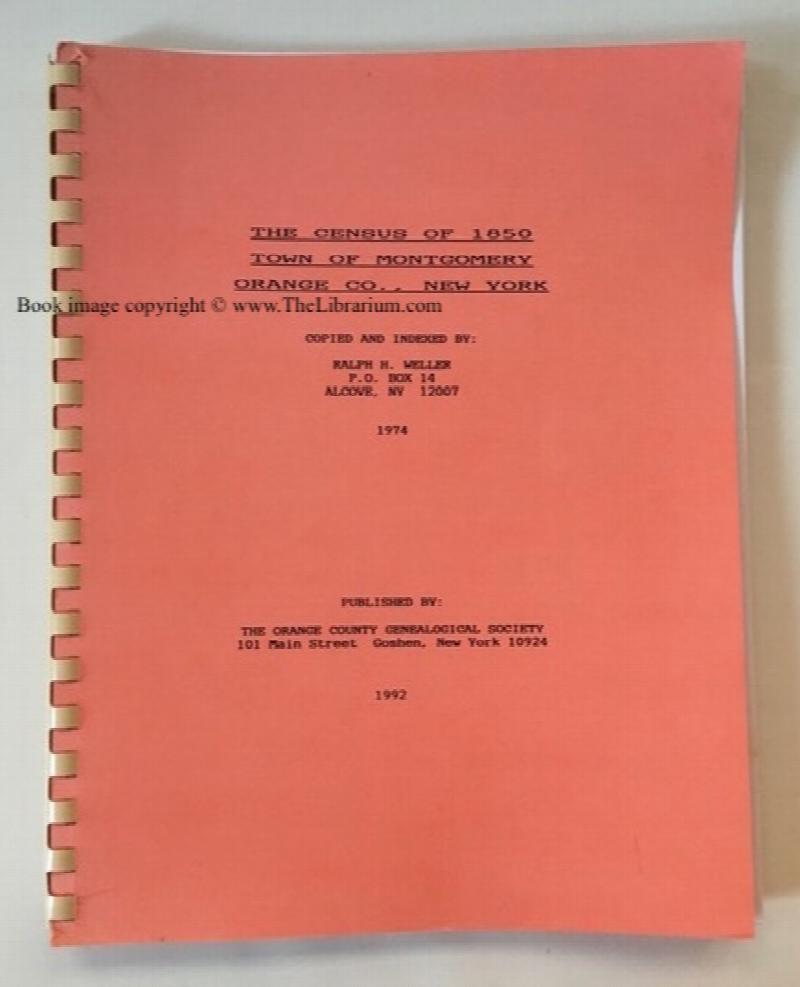 Price: $25.00
Publisher: The Orange County Genealogical Society : 1992
Seller ID: CL005419
Binding: Softcover
Condition: Very Good
---
(VG), The Orange County Genealogical Society, Goshen NY, 1992 reprint, 120 pages, introductions, index, 8.75 in. x 11 in., softcover, tan plastic comb-bound with orange card stock covers and black titles, plastic comb binding and matching holes punched in covers are intact, spine ends bumped and worn, covers show a little very faint soil, small spot of soil on fore-edge of text-block, a very few small ink notes by previous owner (annotations to entries), otherwise contents clean and tight, book: Very Good (VG) 5419 [Hss1221RB]
View More...